This month's newsletter will include how converting office space into housing may not be what it seems, how to give your employees an in-office experience that prioritizes them, and how the life sciences sector is battling against the commercial real estate crisis.
We hope this content is helpful as you navigate your return to the office plans and flexible work.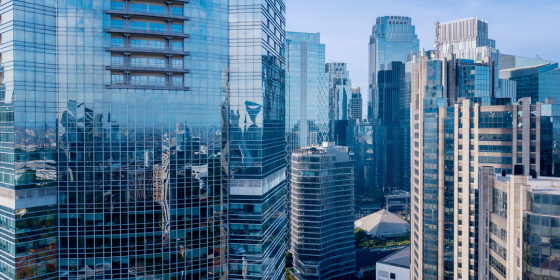 This article goes into how despite the return to office efforts, we are still far away from where we were before the pandemic. For every company that mandates that employees be fully in-office, another gives their employees a fully remote work schedule. With this uncertainty, this article looks at the impact on CRE and office space as a whole.
Highlights include:
A majority of workers who were able to work from home still do (46%) or all (19%) of the time. Before the pandemic, these numbers were in the single digits. It is expected that the number of hybrid workers might actually climb to around 60%.

Office vacancy rates in America are at 18%, a figure last seen during the savings and loan crisis in the 1990s. In the first quarter of 2021, 16.5 million more square feet of office space became available than was leased–the weakest demand since the early pandemic.

A lot of office space is being left empty. In North America, office utilization, the number of spaces that are used as a percentage of all spaces available, is currently at about 21%, less than half of what it was pre-pandemic.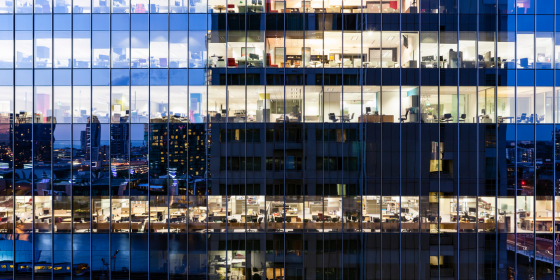 This article goes through the myths of converting offices into housing, breaking down the arguments that people use to suggest the space conversions. Office spaces are still needed and will be used in the future and the article instead points to diversifying the downtown spaces by adding buildings dedicated to housing, food, and retail. 
Highlights include:
In some places, office demand remains high. Downtown Salt Lake City is busier than ever, and ridership on the Utah Transit Authority system is up 26% from pre-pandemic levels. Globally, industry sources assess that office utilization is much closer to pre-pandemic levels in markets such as Paris and Seoul.

In downtowns especially, traditional office buildings could be converted to co-working facilities. Empty basements could house nightclubs. Near universities or hospitals, surplus offices could house campus expansions or life sciences spaces. What was once a small office on the 23rd floor could one day become a distinctive bar or restaurant

A newer study of downtown San Francisco identified the potential for more housing units from office conversions (between 4,200 and 11,200 if as much as 40% of vacant space was converted). But the study noted that such conversions are costly (between $472,000 to $633,000 per unit before necessary seismic upgrades) and "given current economic conditions and development costs, most conversions of underperforming office buildings to housing are not financially feasible."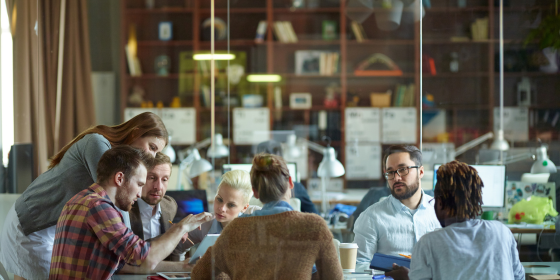 This article talks about the different trends noticed when people in hybrid schedules are actually going into the office. Some companies experience mid-week crowding in their offices, and others in-person days are random, but regardless, companies have found they still need the same amount of office space.
Highlights include:
Return to office momentum continues to build, with 9% more doing so each year. There are also seasonal variations in which attendance in the office was highest in the post-Labor Day, pre-Thanksgiving fourth quarter of 2022, it being 20% higher than the first five months of the year.

Square footage office space is needed because company attendance policies among major employers continue to shift in favor of having staff work in person at the office almost every week. These new policies reflect the absence of one schedule that fits all, with policies such as needing to be in the office at least three days a week.

As policies continue to change and employees are permitted to make their own choices, most companies see the viability of maintaining the same amount of square footage as they have done when employees are in office five days a week.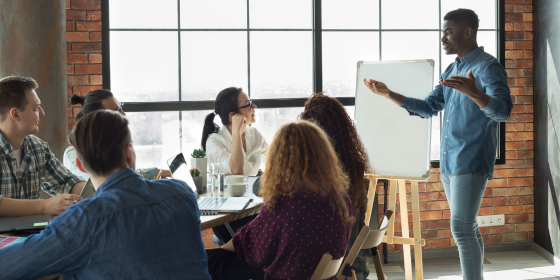 This article discusses the way staff can improve their return to office policies by prioritizing the needs of their employees. Listening to employees and offering flexibility is a must as workers start to look elsewhere for better accommodations if the return to office means returning to the old ways.
Highlights include:
There's a right way and a wrong way to consider and implement RTO policies. The example of Real Chemistry, which does not mandate any of its policies for staff, but instead, works with staff to determine what makes the best fit, showcases a progressive and proactive relationship with employees. It develops a solid reputation for employee care, something that many organizations will be struggling with after a faulty rollout of RTO.

"For the last several years, employees have been able to manage their work/life balance, doctor's appointments, school events for their children, etc.," Vasquez-Fedrizzi says. "Flexibility is also a huge benefit that employees and candidates are looking for. If you take that away, there is a good chance they will begin to look [elsewhere] for an agency that offers that."

Carhart says the agency's flexibility is a competitive advantage for recruitment, and takes any RTO employee concerns seriously. They do this by working in close partnership with the human resources team, as well as allowing employees to work very closely with their manager on extenuating circumstances.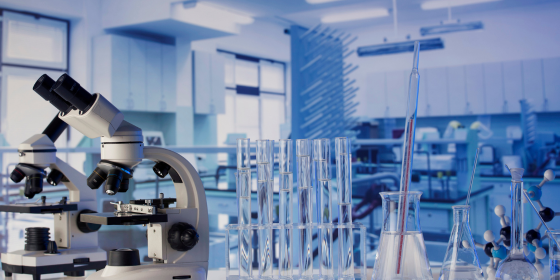 The life sciences sector continues to grow, as discussed by CBRE. While rising vacancy and commercial real estate has been a problem area, life sciences seems to have the opposite problem as for them, employment and demand for life sciences space continues to grow.
Highlights include:
The top 13 markets recorded a combined 44,000 square feet of negative net absorption in quarter one. With negative absorption in the top three markets combined for the second consecutive quarter, total quarterly absorption was the lowest it has been since at least 2016.

More than 40 million square feet of new lab/research and development space was under construction in quarter one, with over 25% of that space being preleased. On top of the 2.1 million square feet that was delivered in quarter one, almost 18 million square feet is scheduled- for delivery this year.

Life sciences employment grew by 3.5% year over year, which is down from the 8% peak in April 2021, but above the annual growth prior to 2021. As of February, the sector has employed 6.2% more people than a year ago despite Biotech R&D being largely flat over the past six months.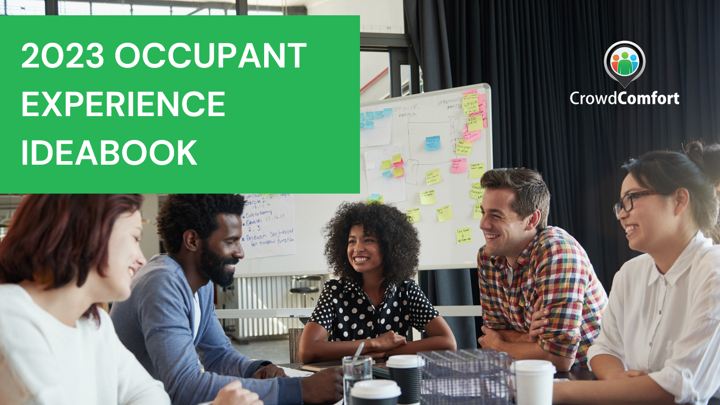 With hybrid in full swing, we are seeing the need to "earn" employees back into our offices and facilities and experience is critical. This year's Ideabook goes into how we can improve the overall experience for occupants in our buildings and the people doing the work to provide that experience.
From amenities to workplace design to improved operations and technology, there are 16 innovative ideas from industry experts.