The idea below is one of the many from our 2023 Occupant Experience Ideabook (which you can download here). Today's idea is from Density's Andrew Farah, CEO. He discusses how employee experience is a key part to the success of a company.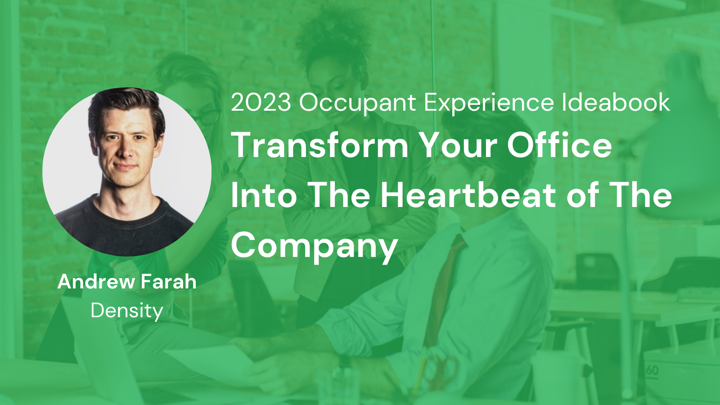 Andrew Farah, CEO, Density
Understandably, organizations are focused on the dollars and cents of real estate, given the current macroeconomic climate. But when measuring the ROI of a workplace, employee experience is an integral part of success.
Fortunately, there is a way to be efficient and make better spaces.
Take one of our Fortune 500 customers. Using Density, this technology leader found that employees who came to the office would scatter across several floors. The result was a workplace that lacked the collaborative buzz employees came to the office for in the first place. So, our customer decided to "hibernate" two floors as an experiment.
The result: reduced costs as our customer has eliminated the need to heat, cool and clean underused space. And bonus: utilization across the remaining floors increased, resulting in an improved employee experience. There is a greater feeling of activity and energy around the office.
We call that critical mass. This year we will see more and more companies invest in achieving it.
To read more ideas from the 2023 Occupant Experience Ideabook, download here.