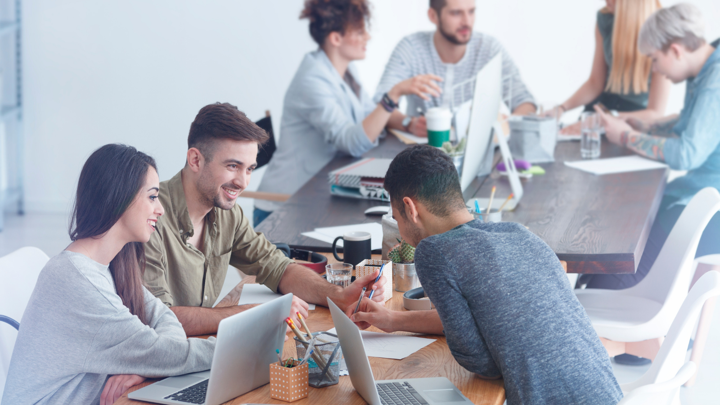 Proptech, or property technology, improves and simplifies the way the real estate industry researches, rents, sells, and manages properties by use of technology. Though the real estate industry has generally been late in adopting technological trends and solutions for common problems like data collection, the Proptech industry has experienced significant growth since 2014. 
This growth has surged even more since the onset of the pandemic, with the YEAR-END 2020 GLOBAL PROPTECH CONFIDENCE INDEX by Metaprop finding that "94% of investors believe that the pandemic will further accelerate the adoption of PropTech in the real estate industry, up 5% from mid-year 2020". Why? The Covid-19 pandemic has increased the standards needed for keeping a building operational. Worried by this fact, landlords and property managers have identified a key need to integrate technology into facility management. 
Benefits of Using Property Technology
Below, three major benefits of Proptech in the post Covid-19 pandemic workplace are outlined.
Benefit 1: It can reduce physical contact
Gone are the days of shaking hands with your coworkers and using your fingerprint to gain access to the office building. The pandemic has generated a need for contactless solutions that will limit physical interactions with both high-use surfaces and people alike. Some examples of contactless solutions in Proptech include using smartphones or facial recognition for access to a facility instead of keycards or access granted by an employee. 
Systems that track and record when high-use surfaces have been cleaned can also make workplaces safer for employees and reduce their physical contact with others or their germs. For example, QR codes in the office can be leveraged to track the usage of desks and other working spaces, alerting cleaning staff when they should be sanitized and informing employees when a workstation is ready for use. These systems can also provide organizations with cleaning analytics that can help them make informed, data-based decisions.  
Benefit 2: Simplifies space occupancy 
Returning to the office post Covid-19 pandemic means reduced space occupancy. Proptech can help organizations optimize their limited space by digitalizing the process. This can be done by means of a digital access management system, which allows employees to allocate and book rooms in advance so that their spot is ensured. Furthermore, a system like this can display what spaces are still available to occupy, allowing facilities to utilize them as best as possible 
Benefit 3: Improved management of co-working spaces 
The new hybrid working model sees the office transform from an every-day workplace to a hub for collaboration. This means an increase in employees working in co-working spaces rather than having a dedicated office space. To leverage this coveted space as efficiently and successfully as possible, Proptech software that allows co-working systems to be managed on one platform should be utilized. This centralized mobile app can be beneficial for employees as it can help them manage everything related to co-working: memberships, payments, bookings, necessary information, and more. For property managers, such a system could improve the tracking of customers, utilization of space, saving of time and money on administrative tasks, and marketing strategies.