This month's newsletter will include the days in the office for hybrid, worker productivity, 2023 work trends, return to 5-day work week in tech and emerging tech trends.
We hope this content is helpful as you navigate your return to the office plans and flexible work.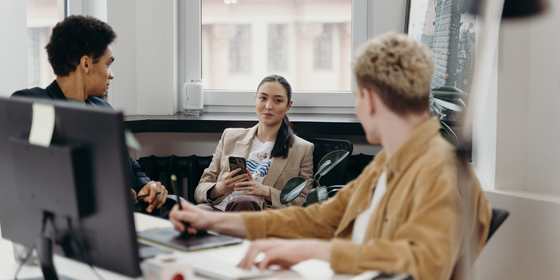 As we move forward with more Hybrid work policies, the big question is when teams come back in the office and what days to prepare our workplace and facilities services. This article notes that we are seeing a trend of later in the week working from home.
Here are some key takeaways:
Friday ranks as the most popular day to work from home over the past six months, followed closely by Thursday, while Wednesday is the most common day to be on site.
Peloton Interactive Inc. is among the employers that have called employees back Tuesday through Thursday, while other big employers, like Apple Inc., wanted staffers in on Tuesdays, Thursdays and one additional day that would be determined by individual teams.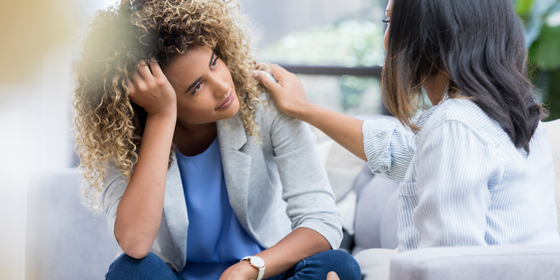 We've heard tech CEO's like Marc Benioff note the reduced productivity of teams in the new normal of hybrid and it's seen an interesting conversation in tech around the need to in-person work to maintain team continuity and production. 
This article includes some data and talking points on the issue. 
Highlights include:
Employers are not only battling inflation and slowing growth, but worker productivity that is falling at the fastest rate in four decades. This has been the first year since 1983 to include three straight quarters of year-over-year drops in average productivity per worker, ADP chief economist Nela Richardson said during CNBC's recent Workforce Executive Council Town Hall.
Finally, the gains in worker productivity during the early 2000s because of upgrades have already been leveraged. Swonk said that even much of the innovation that's followed has been concentrated in the tech field itself, not spread out among the wider economy.
Now, in a tight labor market, employers must be more attuned to the needs of workers. "Companies do not spend enough time asking workers what they want; they try to guess what they want, and they guess wrong," she said.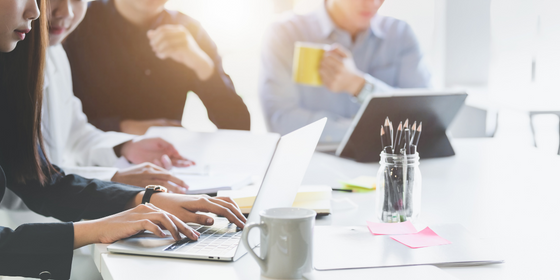 This article is a UK view on the office environment and return to the office. There are some interesting stats on the changing labor landscape and viewpoints from workers and management on where work should be done.
Here are the highlights:
This squeeze on wages is being felt by many and is expected to worsen over the coming months. The Office for Budget Responsibility has predicted that UK households will suffer a 7.1% decrease in living standards over the next two years – the largest such drop in 60 years – as wages struggle to keep pace with rising inflation.
Take remote working. Recent figures from LinkedIn show that the number of remote opportunities has passed its peak, with remote listings on its jobs site falling from 16% at the start of the year to 12% in December 2022.
The next 12 months might also see the return of those who have left the workforce, particularly the over-50s who quit employment in large numbers during the pandemic. There are almost 400,000 more economically inactive adults aged 50 to 64 now than in the pre-Covid period, according to estimates from the Office for National Statistics.
Everyone is in testing and iterating mode when it comes to the return to the office most predominantly in a hybrid fashion. This article shares some of the macro trends on what employees expect as they return and where their preferences lie.
A few interesting tidbits include:
My perspective isn't just a hunch; it's what I'm hearing from founders. A number of entrepreneurs, some citing Elon Musk's choice to bring Twitter employees back to in-person work, say that they're planning to bring back a mandatory in-person work culture in the new year because of the issues that are arising from remote work (whether that be productivity or collaboration).
One founder told me over drinks and fancy snacks that they weren't worried about losing talent — because those who leave just because there's an in-person mandate weren't mission-driven to begin with.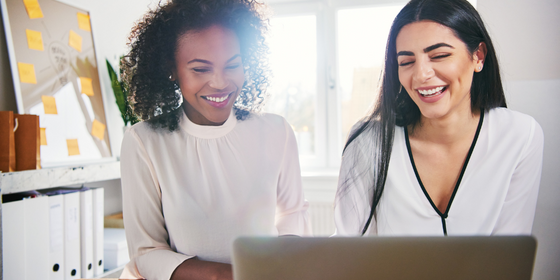 This is a pretty good overview of the trends, impacts, opportunities and KPIs that are changing and evolving within Corporate Real Estate. Of particularly note are the changing hierarchies for organizational structures and data around how organizations are shifting space usage with more hybrid strategies.
The full report and resources from Deloitte can be found here.
Some interesting insights include: 
"Trust is emerging as the central element across all 2023 Trends, as enterprises increasingly recognize that business outcomes are limited less by technological capability, and more by the comfort and confidence in adoption and impact," a press statement Deloitte shared with VentureBeat read.
In addition to trust's core role in advancing progress across AI, cloud, the metaverse and Web3 — the report also looked at macro business trends that decision-makers will want to take note of heading into the coming year. 
Deloitte cited flexible work capabilities, decentralized architectures and ecosystems, and mainframe modernization as a few key areas enterprises may aim to pursue in next year.