This month's newsletter will include two recent surveys on return to work and cleaning, NYC CRE market trends, hybrid work's impact on real estate portfolios and the return to office plans for Apple, Peloton, Bank of Canada and others.
We hope this content is helpful as you navigate your return to the office plans and flexible work.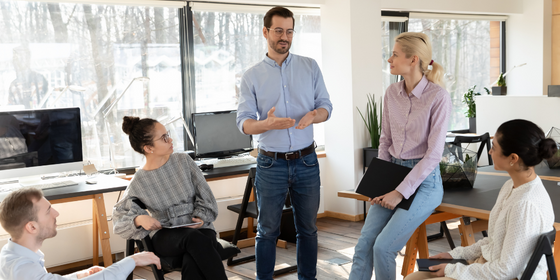 The JLL Future of Work CRE survey was released in August with new data on the changing nature of work, workforce, workplace and real estate portfolios. You can view the full report by downloading it here.
Here are some key takeaways:
77% agree/strongly agree that offering remote/ hybrid working will be critical to attracting and retaining talent
45% of respondents consider the facilitation of collaborative working to be one of the primary purposes of office space
73% have planned or are planning to make all office spaces open and collaborative, with no dedicated desk spaces
77% of CRE leaders expect their mandate for change to be stronger by 2025. 62% of CRE functions anticipate an increase in budget between now and 2025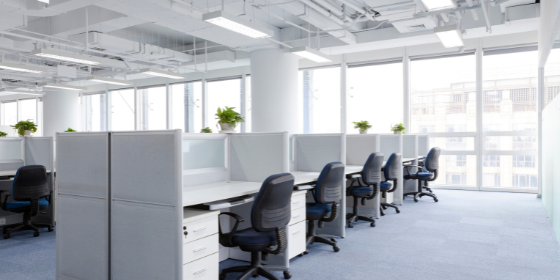 As more organizations embrace hybrid working, there is a lot of conversation around what will happen with real estate portfolios. As the JLL survey suggests, organizations are looking at all the options available and many are investing in more high quality spaces and re-inventing the spaces they do have.
The study by Robin Powered showed the average worker needs between 100 and 150 square feet of office space.
In April, IDC conducted a global survey and asked companies to describe their approach to support for onsite work. The top answer (50%) across the globe is they are "reimagining facilities as locations for training, meeting and collaborating," Loomis said.
The average length of lease renewals, for example, are down 10-15% since the beginning of 2020, though the average renewal lease length has grown slightly over the past year, according to David Smith of Cushman & Wakefield.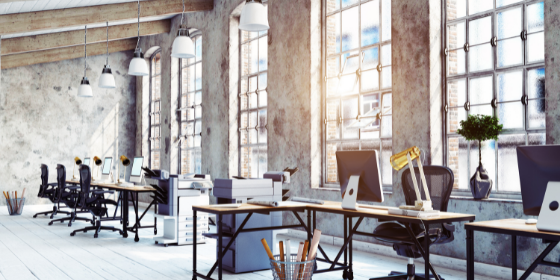 New York City is one of the most important CRE markets in the world and this article shares some of the CRE trends happening in that market. The article shares how organizations are focused on quality spaces and the shifting nature of what organizations are looking for in those spaces to support the changing nature of work.
Here are a few key points from this article:
Despite these high profile transactions, however, no asset class has been more adversely affected by Covid-19 than the office sector. The "Work from Home" culture has reduced office occupancy rates to around 40% of their pre-pandemic level and the existing stock of available office space for lease at a staggering 19.2%, definitely exceeding demand.
First, the growth in office attendance has been substantial and doubled from 2021 to 40% in 2022, according to data from Kastle Systems. Second, bridge and tunnel traffic rose to 948,711 daily vehicles in August, slightly above pre-pandemic levels, MTA figures show. Subway ridership has risen consistently to 60% of the 5.5 million pre-pandemic riders and is estimated to reach 4 million by the end of 2023. And lastly, the Long Island Railroad's connection with Grand Central at the end of this year is estimated to increase in-city ridership by 160,000 and increase the LIRR's capacity by 40%.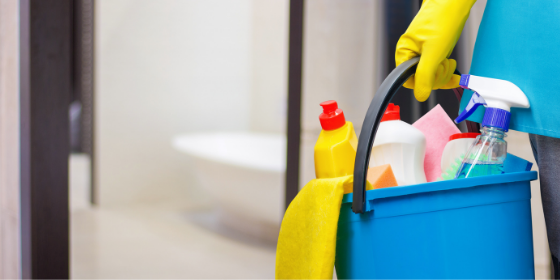 This recent survey of facility cleaning leaders shares some interesting data on the state of our cleaning budgets, teams, products and overall outlook. Of particular interest was data on expected budget allotments and key challenges facing facility cleaning leaders.
A few data points of note include:
What management priorities do you plan to emphasize in the next 12 months? 50% said Hiring/maintaining a quality staff, 42% said Improving staff performance/cleaning results, 40% said Increasing staff
65% of organizations use Smartphones to better manage and execute on cleaning work

59%

of organizations expect budgets to remain the same or increase.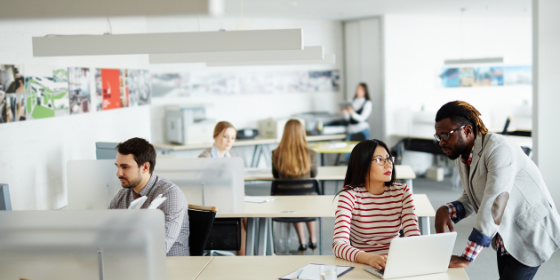 With so many stops and starts to hybrid work, we are coming to another crossroads for many organizations and employees. With the CDC updating their guidance, organizations like Apple, Peleton and Royal Bank of Canada are indicating a return to hybrid work with employees reacting to the change. The days of 5 days a week in the office are over but we'll see how the 2-3 office work week is received.
Some key insights from the article: 
"For hybrid to continue to work effectively, we need to get the balance right and be a bit more deliberate about when and how we organize on site," Royal Bank of Canada Chief Executive Officer Dave McKay said in a memo to employees Tuesday. "That's why, as we move into the fall, I'm asking our leaders and colleagues to come together more often in person to work and collaborate."
Just one in five workers wants to be in the office all week, Future Forum found in its most recent poll conducted in May. Workers who are in cubicles Monday through Friday say they're much less satisfied with their job compared with peers with more flexible arrangements, the survey found.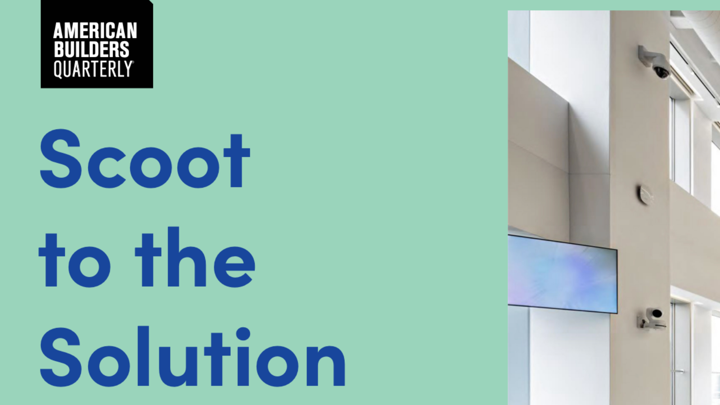 Scoot to the Solution - Jeff Wachs & Billy Yost (American Builders Quarterly)
Facilities leader Jeff Wachs shares how Northwestern Mutual is using technology to drive sustainability and engagement in their workplace experience to drive employee culture, satisfaction and productivity in their shared spaces.