The idea below is one of the 20+ ideas from our 2023 Occupant Experience Ideabook (which you can download here). Today's idea comes from Walker Miller Energy Services' Senior Vice President of Operations Dan Ringo who discusses the way data collecting can offer important health related solutions to schools.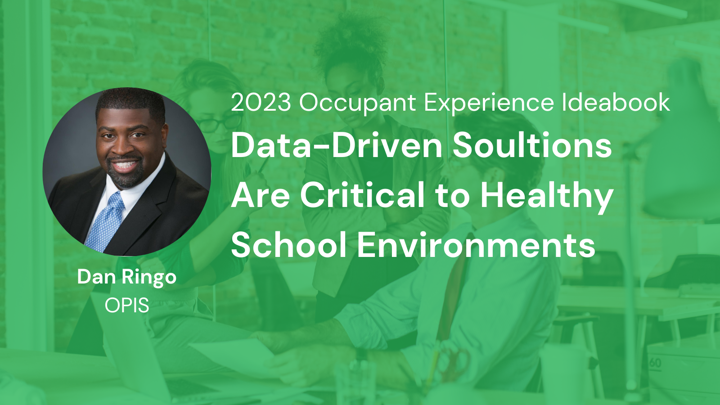 Dan Dingo, Senior Vice President of Operations, Walker Miller Energy Services
Facilities management in our school districts have gotten increasingly more difficult post-pandemic.
Stakeholders across the spectrum including parents, school board members, principals and facilities leadership are increasingly asking for greater transparency on the work that is being done in our schools to make them healthy, safe and productive learning environments.
Data and being able to report in real-time the efforts of your front line custodians, facilities team members and vendor partners is critical to making best use of your budget, evaluating and retaining your top performers and ensuring vendor contracts are being fulfilled properly. From real-time cleaning insights across every room in every building in your school to tracking third party work like landscaping and snow removal, we need to lead with data in telling the story of our facilities teams hard work.
The problem is that many of the tools we have at our disposal aren't terribly easy to use and lack the real-time insights we need to make important strategy, staffing and budget decisions.
We are, however, entering a new age of solutions that focus on enhancing the experience for front line workers and the insights for school facilities leaders. They are mobile-first for better data capture, provide real-time dashboards focused for better data-driven decision making and are inherently customer-first with customer success built to help support your front line and data teams.
To read more ideas from the 2023 Occupant Experience Ideabook, go to our download page.