This month's articles will look at improving the death of office friendships, amenities that matter, cleaning expectations of workers, Omicron's impact and how the office will evolve.
We also wanted to let you know that The Human Centric Office 2021 event recordings are now available for free! You can get access by signing up on the Event Website.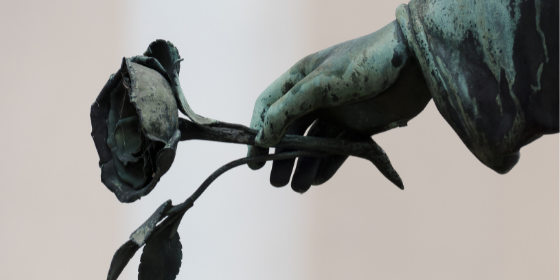 This fatalistic title explores how the cutting back on in-person work will impact our networks and connections within our organizations and teams. And how this will impact our view on work and the companies we work for.
A few interesting tidbits from the article:
"When employees have a deep sense of affiliation with their team members, they take positive actions that benefit the business—actions they may not otherwise even consider."
In 2018, University of Kansas professor Jeffrey Hall published a fascinating study that asked how long two people have to spend together before they become friends. His conclusions? On average you need 30 hours for someone to become a casual friend; 50 hours for someone to become a friend; 140 for someone to become a good friend; and 300 for someone to become a best friend. Given those numbers, it only makes sense that the office is America's great friendship incubator. Where else, outside of work, would most busy adults possibly find 300 hours—nearly a year of daily, hourlong conversations—to become besties with someone?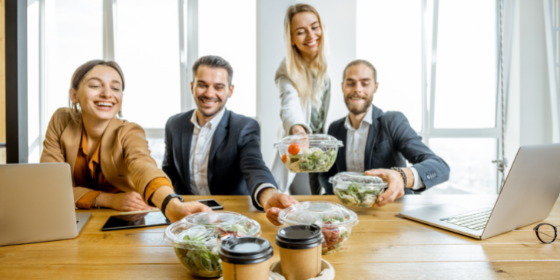 One of the biggest conversation topics among the corporate real estate community is around amenities and what matter most to employees. Cushman & Wakefield did some interesting research on how employees rank certain amenities in the office.
A few interesting takeaways:
Highly amenitized buildings are especially attractive to tech, business and financial services firms
Coffee with the CEO, Game Areas and Free Meals top the list of highly valued amenities for employees in the workplace.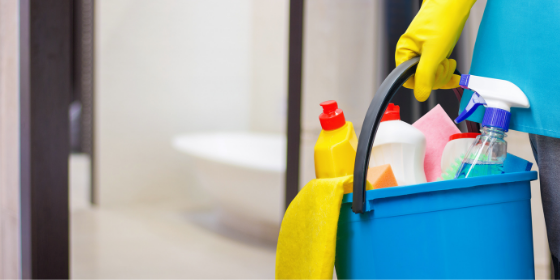 The Cleaning Coalition of America recently did some survey research (which you can find here) that showed the concern employees had on the cleaning and sanitization happening in their workplaces and buildings.
A few interesting stats from the survey:
An overwhelming 93 percent of vaccinated respondents and 82 percent of unvaccinated respondents cited workplace cleaning protocols as important, with 77 percent of workers wanting the workplace cleaned at least daily. 
When asked specifically what would make them feel safe returning to the office, most said regular disinfecting would be key. The following criteria also ranked toward the top: improved communication regarding Covid-19 protocols; hand sanitizer stations and proper signage, informing of rules.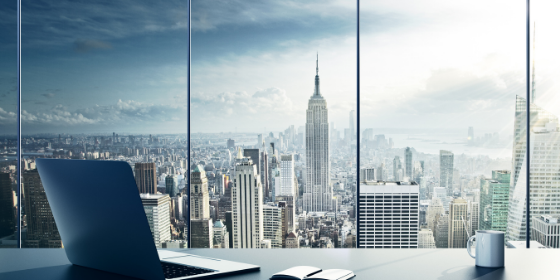 We've been keeping a pulse on what organizations are doing with return to office plans and the real answer for most is to open offices but not have a coordinated plan with employees to come back. They are giving employees the choice to come back in as they are comfortable and some are doing so. The expectation is to put the directive into employee's hands.
A few highlights include:
Meta, formerly known as Facebook, and ridesharing company Lyft separately announced Tuesday that they're letting workers delay their return when offices fully reopen early next year. Meta still plans to open its headquarters at the end of January but will allow workers to delay their return as late as June. Lyft says it won't require workers to come back to its offices for all of next year, though they will fully reopen as planned in February.
The delays come even as U.S. health officials say early indications suggest omicron may be less dangerous than delta, which continues to fuel hospitalizations. Lawrence Gostin, a public health expert at Georgetown University, doesn't believe there's enough scientific information on omicron to warrant companies delaying their return-to-office plans. "There will be a constant stream of new variants as well as surges and waning of cases," Gostin said. "We shouldn't disrupt normal business activity at every possible trigger."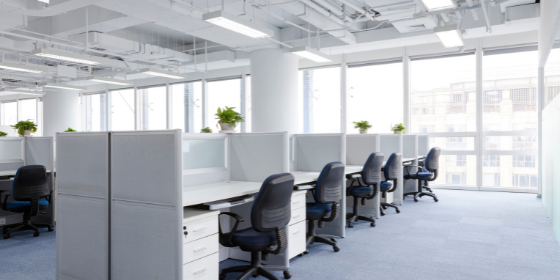 The pandemic has fundamentally changed how we view work and physical spaces and there is a lot of talk around how this will affect the office and workplaces. The big takeaway from this article is that flexibility on employees terms will be critical and for facilities teams that will be better reactive ways to serve these employees.
A few quotes of note:
"We know through all the data that employees don't want to go back to the way things were before," says Alexia Cambon, research director at Gartner. "We know that they are happier, healthier, more productive, have a greater chance for high performance and, probably more importantly, there's great inclusiveness if we adopt hybrid work." Gartner research shows 73 percent of women who were on-site prior to the pandemic, but remote since, say their expectations for working flexibly have increased in that time.
"The most forward-thinking organizations are saying we're going back for collaboration, social connection, training," Deborah Lovich says. "That really changes what you think an office should be."