This month's newsletter will include creation of experience centers, impact of hybrid work on hiring, city impacts from remote working, Amazon's remote work results and remote working & equity.
We hope this content is helpful as you navigate your return to the office plans and flexible work.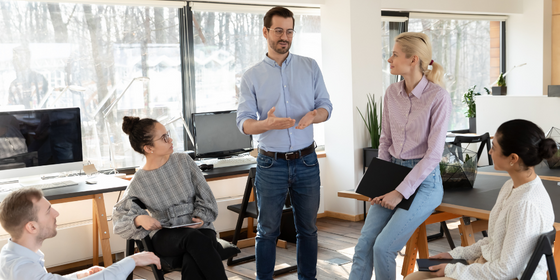 In an effort to get employees back collaborating in person many organizations are looking for new ways to "earn back" employees to their physically owned spaces. This article shares what Cisco is doing to encourage this with their employees.
Highlights include:
Just as file storage and sharing company Dropbox renamed its offices "studios" and identity management company Okta named its New York space an "Experience Center," Cisco isn't calling it an "office," but branding the Atlanta hub a "customer experience center" or "collaboration center," depending on the audience.
Robbins says his team coined the phrase "what's your return on commute?"—a worthy question in a congested city like Atlanta. While there are not Cisco-wide mandates for employees to be in office, individual teams set guidelines for days teams are expected to work onsite together, Robbins says. "Seventy-plus percent of our first-line managers have at least one remote employee already," he says. "It's not as black and white or as cut and dry" as other companies. "We're trying to be a little more flexible."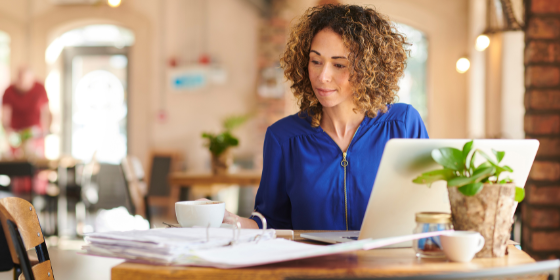 As we continue to look at ways to attract the best talent to our organizations, hybrid or flexible work is an important selling point for candidates. This article shares a Gartner report with new data on the impact of mentioning hybrid work in your recruiting pitch for new candidates.
Highlights include:
The lack of established norms in a hybrid work setting may make it 12% more likely that workers will leave, according to research published April 17 by consulting firm Gartner.
Hybrid work can be beneficial to workers by affording them more time to focus on their well-being, according to an International Work Group survey that found 65% of hybrid-work respondents said they had more time for exercise and also reported getting the equivalent of nearly three full days of additional sleep per year.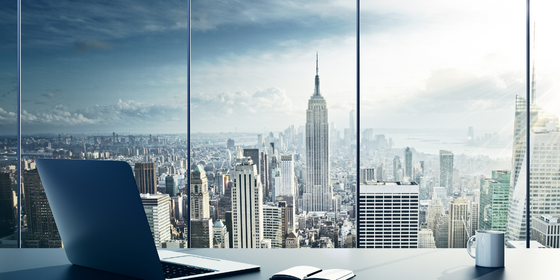 The remote work movement has had a huge impact on city centers and the business and commerce that workers brought when working in these offices. This article goes into the ins and outs of this impact with some interesting data and perspectives on what this impact could mean for cities and commercial real estate.
Highlights include: 
According to a report from the New York Times, San Francisco's office vacancy rate increased to a record high of 29.4% in the first quarter, around eight times the pre-pandemic level. New York has a 43% decline in leasing in the fourth quarter of 2022 compared to the same period in 2021, according to Commercial Observer.
For example, New York City businesses are losing customers and revenue with people working remotely. The workers coming into Manhattan are spending $12.4 billion less per year than they were before the pandemic, according to a Bloomberg report citing data from Stanford University economist Nicholas Bloom's WFH Research team.
Fox Business reports that smaller banks hold around $2.3 trillion in commercial real estate debt, including rental-apartment mortgages. This could lead to a ripple effect on the banks, as they may struggle to recover the loans.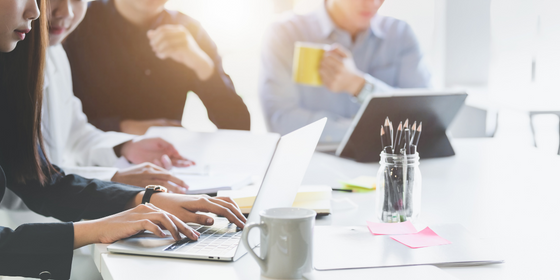 Many organizations have made return to office mandates over the past several months and most have come with some employee pushback. This article shares the evolution of Amazon's return to office plans with internal FAQs and employee sentiment on the plans as they execute on it.
Here are the highlights:
Another big question: Can employees choose their three days in the office?
"In most cases, and in order to optimize in-person collaboration across teams, teams will want to align their in-person working days together," the FAQ says. "Managers will work with their teams to identify common days in the office as appropriate."
"Just as we do when we invent for customers, the teams that are working together to evolve our office designs will listen to feedback and iterate to support our diverse organizations globally," the company's FAQ says. "There will undoubtedly be wrinkles along the way, and your patience is appreciated."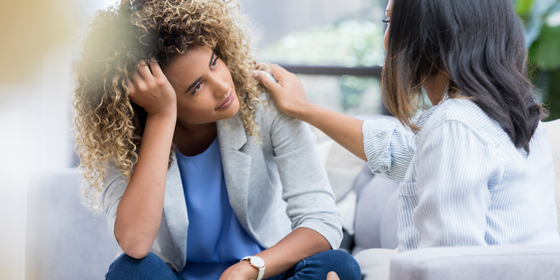 Here is some interesting data from Down Under on the correlation of gender with the adoption of flexible work policies. It's important to take a look at the factors that drive flexible work and return to work mandates within our organizations and the reasons we are enacting them.
Here are some highlights:
As Australia is ahead of most of the world in terms of returning to normality, it proved a productive place to examine this. Australian firms are largely out of their lockdowns and many have already implemented new flexible working policies. 
This analysis takes two sectors (consulting & infrastructure/construction) and appraises the flexible working policies of firms versus the gender balance of the organisations: we found that male-dominated firms are more likely to insist on workers going back to their desks.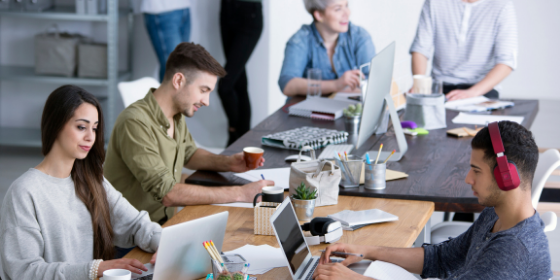 With hybrid in full swing, we are seeing the need to "earn" employees back into our offices and facilities and experience is critical. This year's Ideabook goes into how we can improve the overall experience for occupants in our buildings and the people doing the work to provide that experience. 
From amenities to workplace design to improved operations and technology, there are 16 innovative ideas from industry experts.