The idea below is one of the 20+ ideas from our 2022 Workplace Experience Ideabook (which you can download here). Today's idea comes from Hine's Hiro Monji as he shares how engagement in the office will be critical to drive productivity and value.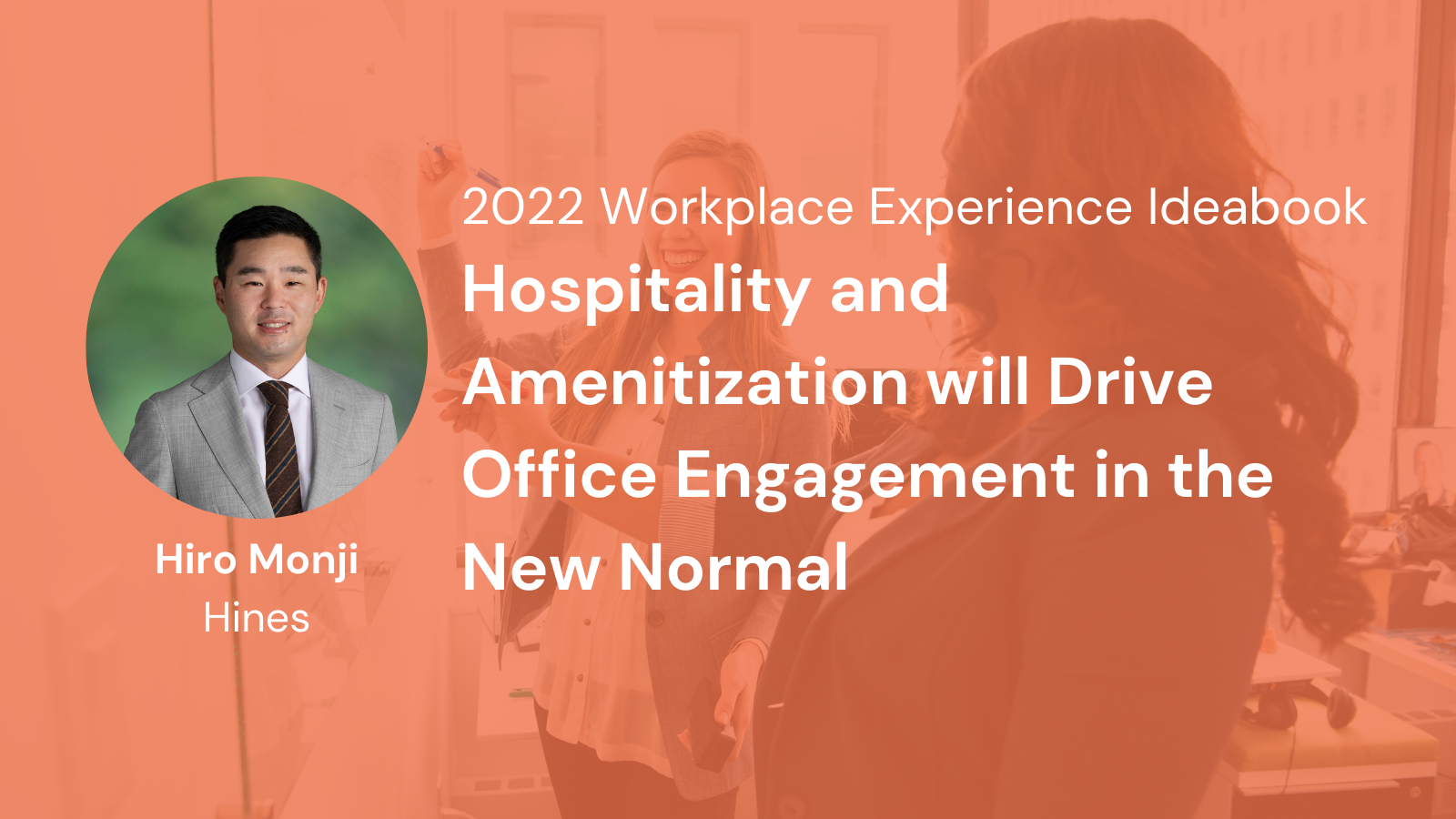 Hiro Monji, Director - Account Service Delivery Lead, Hines
As 2022 unfolds, we are seeing a renewed interest in the office environment through a different lens. It has been challenged for two years by remote work, whether from home, satellite offices or hotels in remote locations.
Each brought its own set of advantages, ranging from the convenience of a reduced commute to the ability to vacation while working. Employees are being asked to return to the office, and to a historically static environment, now viewing it in comparison with non-traditional work environments. While they have made it clear they value the community and culture the office brings, it no longer has a monopoly on their 9-5 schedule.
Hospitality, convenience and ESG are now front and center with the same enthusiasm as a consumer environment. It is with this in mind that we move forward. From home to desk, we are looking for opportunities to increase the quantity of options and quality of service delivery, looking specifically at dynamic, frictionless and technology-driven innovations.
In doing so, we can help occupiers find a balance between comfort and productivity. Just as important, we are empowering their ability to project culture and community onto one of their most tangible resources, physical office space. 
To read more ideas from the 2022 Workplace Experience Ideabook, go to our download page.