The idea below is one of the 20+ ideas from our 2022 Workplace Experience Ideabook (which you can download here). Today's idea comes from Robin's Brendan O'Neil, who addresses the importance of creating a productive in office experience.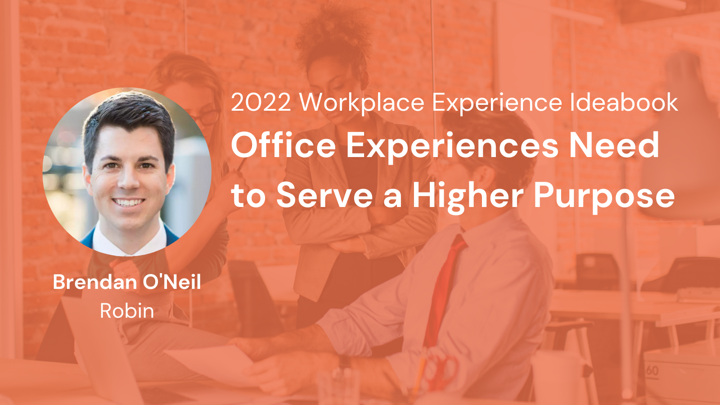 Brendan O'Neil, Director of Partner and Channel Strategy, Robin
The top issue we hear from employees is, "I drove into the office then sat on Zoom meetings all day." People can sit in on video calls from home, so it's workplace leaders' job to facilitate a productive in-office experience.
Human connection is the biggest draw for offices, so businesses should offer employees visibility into who will be working in person and what days. If someone's on the fence about whether they should come in, seeing their office buddy scheduled to work from HQ could convince them.
Organizations can also empower managers to bring people back to the office for important meetings that can benefit from the palpable energy of humans collaborating in person. Team days, brainstorms or even quarterly kickoffs could serve as the impetus for employees' office visits.
This strategy, however, does require clear communication with employees who must feel as though they have a say in whether they feel comfortable coming into the office. However, facilitating purposeful in-person meetings creates stickiness to the office experience and helps people understand what resources are available.
To read more ideas from the 2022 Workplace Experience Ideabook, go to our download page.