The idea below is one of the 20+ ideas from our 2022 Workplace Experience Ideabook (

which you can download here

). Today's idea comes from

CrowdComfort

's COO Kevin Loos who discusses the dynamic changes to the real estate model and how facilities managers can implement solutions to improve and drive the new office experience.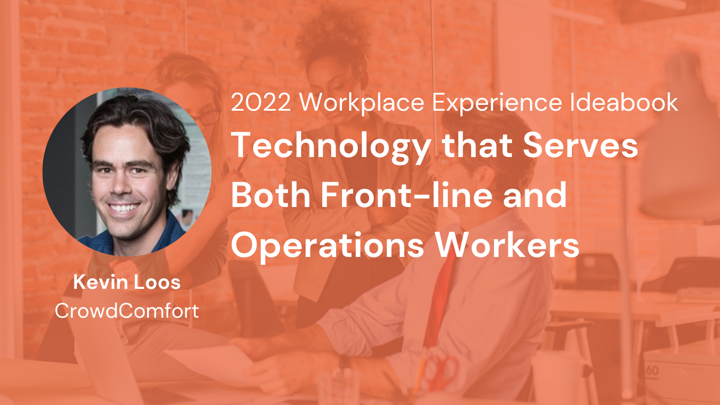 Kevin Loos, COO, CrowdComfort
The pandemic has been a catalyst in evolving the dynamics of real estate to be hybrid, agile, and responsive. And with it, has come innovations to drive experience, efficiencies and cost control to make the workplace a valuable asset to the organization.
While the shiny tools on the front end of the workplace experience get the most attention, it's proven that the physiological needs (i.e. amenities, hot/cold, coffee, perceived safety, etc.) impact employee satisfaction and experience more than any other office perk. And this is where we need to help our underserved facilities management teams.
While hybrid is a boon for work/life balance for most employees, it inherently makes facilities management more complicated and difficult. And it's time to invest in tools to help the facilities teams do work in the "dark corners"of the workplace with dedicated tools that are mile-deep vs. mile-wide. This can enhance functions such as equipment management, predictive maintenance, inspections and cleaning compliance.
However, these tools are only as useful as their ability to be part of our technology ecosystems. Seamless user experiences, real-time data flow and intelligent automation will separate technologies that actually help drive efficiency, cost savings and employee productivity in the workplace.
To read more ideas from the 2022 Workplace Experience Ideabook, go to our download page.