The idea below is one of the 20+ ideas from our 2022 Workplace Experience Ideabook (which you can download here). Today's idea comes from MIT Center of Real Estate's Research Scientist and Director who discusses the need for companies to create innovative ideas and new technologies to be successful in the workplace.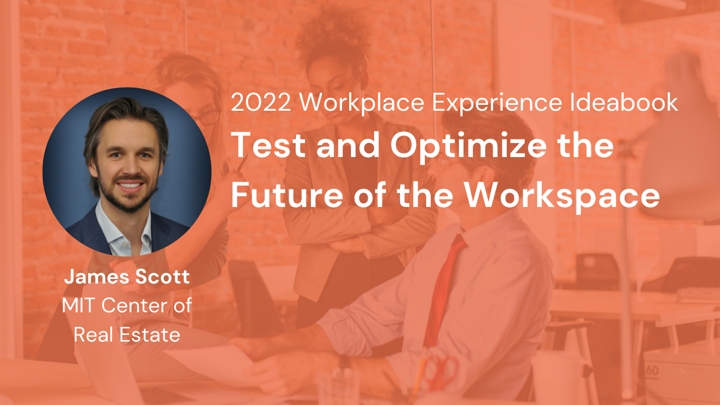 James Scott
, Research Scientist and Director of MIT/CRE Real Estate Technology Initiative, MIT Center of Real Estate
As companies ramp up their return to the office, no one is entirely sure how things will play out. However, consensus is a hybrid solution will be the norm going forward. The entire office sector has gone through one of the greatest social experiments in history, shifting overnight to remote and virtual work. Employers are now in a position to make significant changes and encourage and empower their workforce to exercise a level of autonomy over their work environment like never before.
Every workplace is different, with specific needs, complexities, and culture, and each department operates in its own way. There is no one-size-fits-all solution. The next year will encompass a state of flux as tenants experiment with innovative ideas and new technologies.
This period is a chance for employers to test new ideas, to respond to the needs of their teams, to fix the pinch points in the system, and to develop the best working environment for their employees.
To read more ideas from the 2022 Workplace Experience Ideabook, go to our download page.