The idea below is one of the 20+ ideas from our 2022 Workplace Experience Ideabook (which you can download here). Today's idea comes from HqO's Chase Garbarino discusses the intersection of people, spaces, and IT in a cohesive office environment.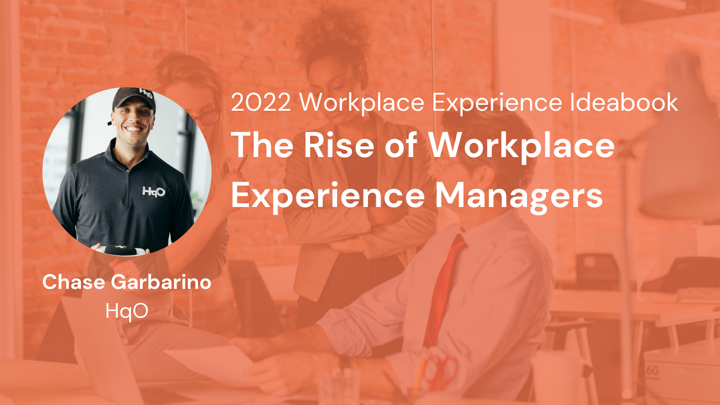 The office has a unique ability to bring people together and create meaningful connections. This simple fact makes it a crucial part of the employee experience. However, today's office experience is different than it once was. The shifting role of the office is fueling many trends, but especially the growing need for Workplace Experience Managers.
This critical new position addresses the intersection of people (HR), spaces (Corporate Real Estate), and IT. Companies that are doing it right are establishing a truly cohesive and collaborative experience.
Here's a look at where to start:
Define necessary spaces, how these spaces should feel, be used, and accessed by employees. For instance, consider defining where and how many bookable desks, flex spaces, lounges, and conference rooms you should have throughout the office.
Gather employee feedback. It's all in the numbers. Leverage technology that provides usage insights and allows you to deploy surveys that gauge employee sentiment in real time.
Provide a frictionless experience that mirrors the consumer apps used in people's personal lives. You're looking for a seamless experience that gives employees a

one-stop shop

for anything from conference room booking, to lunch ordering, to on-site events, and more.
To read more ideas from the 2022 Workplace Experience Ideabook, go to our download page.