The idea below is one of the 20+ ideas from our 2022 Workplace Experience Ideabook (which you can download here). Today's idea comes from James Segil, Vice President of Motorola Solutions, who discusses how we can utilize data to make the office more meaningful to employees.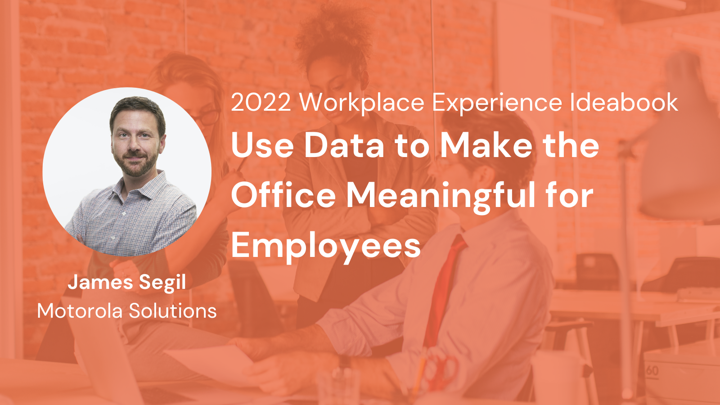 James Segil, Vice President, Video Security & Access, Motorola Solutions
The office isn't going anywhere, but how and when people use it is changing. Workplaces need to be functional for flexible and hybrid models, but they still need to be safe and secure.
An important trend we're seeing across industries is that security has become an amenity people prioritize when choosing a workspace. In a proactive strategy, that looks like:
The ability to access security tools and systems from anywhere

Combining

access control and video monitoring

to keep people safe without interfering with their productivity

The ability to do more - watch, hear, and react, through a single device and on a single dashboard, makes every decision more efficient and responsive
Keeping systems and teams siloed will only slow people down in a world where being proactive is key to success. Buildings are only getting smarter, and interoperable platforms are essential to increasing efficiency, reducing costs, and building more sustainable operations across any number of users, sites, and locations. Investing in cloud and mobile-first security technology, with providers that design feature-rich, intuitive systems will help improve security posturing and facilitate a more mobile workforce.
To read more ideas from the 2022 Workplace Experience Ideabook, go to our download page.