The idea below is one of the 20+ ideas from our 2023 Occupant Experience Ideabook (which you can download here). Today's idea comes from Verum Consulting and the OutsourceUSA Network's CEO Vik Bangia who discusses how employers need to cultivate a new employee-as-consumer mindset to succeed.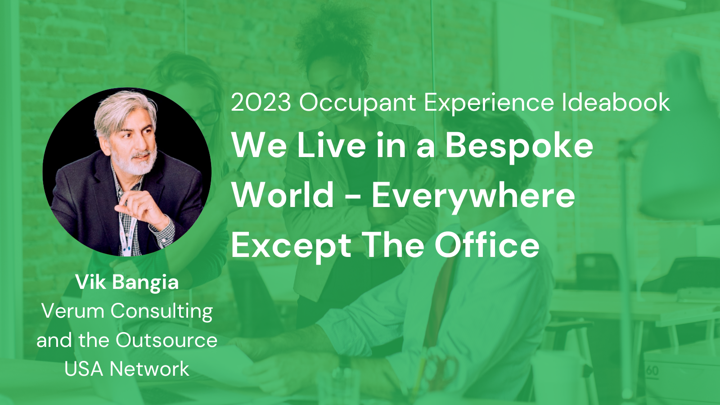 Vik Bangia, CEO, Verum Consulting and the OutsourceUSA Network
From Amazon to Netflix, today's consumers enjoy a highly personalized buying experience.
Whether it's movie and tv program recommendations based on viewing history to reminders that they're likely almost out of their favorite gourmet coffee, the experience is tailored to the consumer's needs and behavior.
Leading employers will deliver this type employe of experience, giving employees the same type of bespoke experiences from choice in flexible working arrangements to tailored office amenities, and more.
To succeed, employers will need to cultivate a new, employee-as-consumer mindset that not only values individuality but puts it at the heart of the company's culture.
To read more ideas from the 2023 Occupant experience Ideabook, go to our download page.