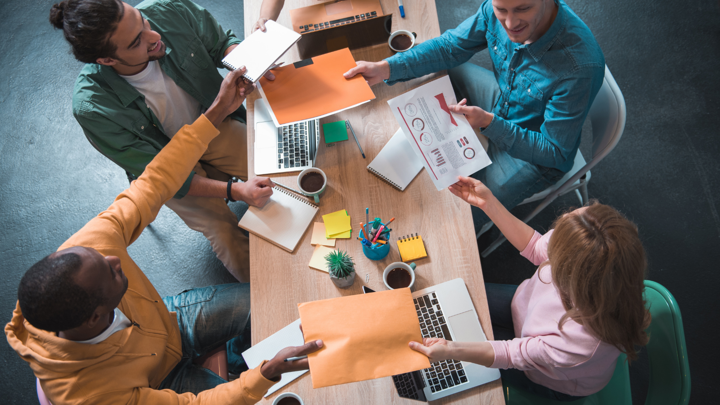 Summer is almost over, and many organizations that had planned on returning to the office in early autumn are reconsidering due to an increase in COVID-19 cases and uncertainty surrounding the delta variant. However, the benefits of returning to the office are significant, and so there remains a question puzzling executives and workers alike: What do we need to do in order to safely return to the workplace?
Making the Shift
As of April 2021, an estimated 67% of businesses were still completely remote. Despite this, the majority of companies plan to return to the physical workplace this year, even if just partially. To ease this transition, many companies have implemented a hybrid working model. A hybrid approach can best be described as a working style allowing employees to work in a mix of home, remote, and in-office environments.
This hybrid model is highly preferred by workers, with one survey finding that 83% of respondents favor this system over complete remote or in-person work. But, despite a general motivation to return to the office, most workers would still like the option to work remotely at least 25% of the time. Clearly, flexibility in the workplace 'new normal' is of great importance. 
Health and Safety in the New Workplace 
According to one study, 67% of employers considering returning to the office in any capacity in the near future consider enhanced health and safety protocols as a top priority. Solutions to mitigate spread and strengthen employee confidence in returning to the office include but are not limited to: increasing cleaning and sanitization, controlling the number of employees in-office by means of desk-booking or hoteling, better air ventilation, and masks or testing for unvaccinated employees.
If implemented in adherence to health and safety guidelines as outlined by the CDC, WHO, or other governmental agencies, these health and safety protocols can arm an organization with the methods necessary to make a safe and successful return to the workplace. 
Integrating Facilities Management  
Surely, this heightened importance of health and safety measures will impact more than just employees. In order to implement these new protocols, facilities management teams will have to take on a more integral role. Teams will see their role as a background force shift to a more central stage, with their usual after-work cleaning and sanitization of office spaces becoming a vital part of an organization's daily operations. It is also critical that clear communication between company HR, decision-makers, and facilities management teams is established to ensure that health and safety standards are up to par with the proposed company health and safety plan. 
Using Technology to Make Informed Decisions
To guarantee that health and safety standards are consistently being met, a system of verifying and keeping track of cleaning should be implemented. Data from this should be collected, monitored, and analyzed in a centralized system to remove the guesswork in identifying facility management needs.
With 27% of remote workers still feeling uncomfortable about returning to the office, this system of authenticating cleaning standards is necessary to instill employees with the confidence that their health and safety is top priority. Moreover, leadership will gain the ability to make decisions based on real data instead of relying on just predictions, making the transition back to the office as smooth and successful as possible.