We are proud to share a new product offering from your friends at CrowdComfort: COVID-19 Cleaning Maps.
A top priority for organizational leadership is instilling confidence that employees are returning to a safe and clean workplace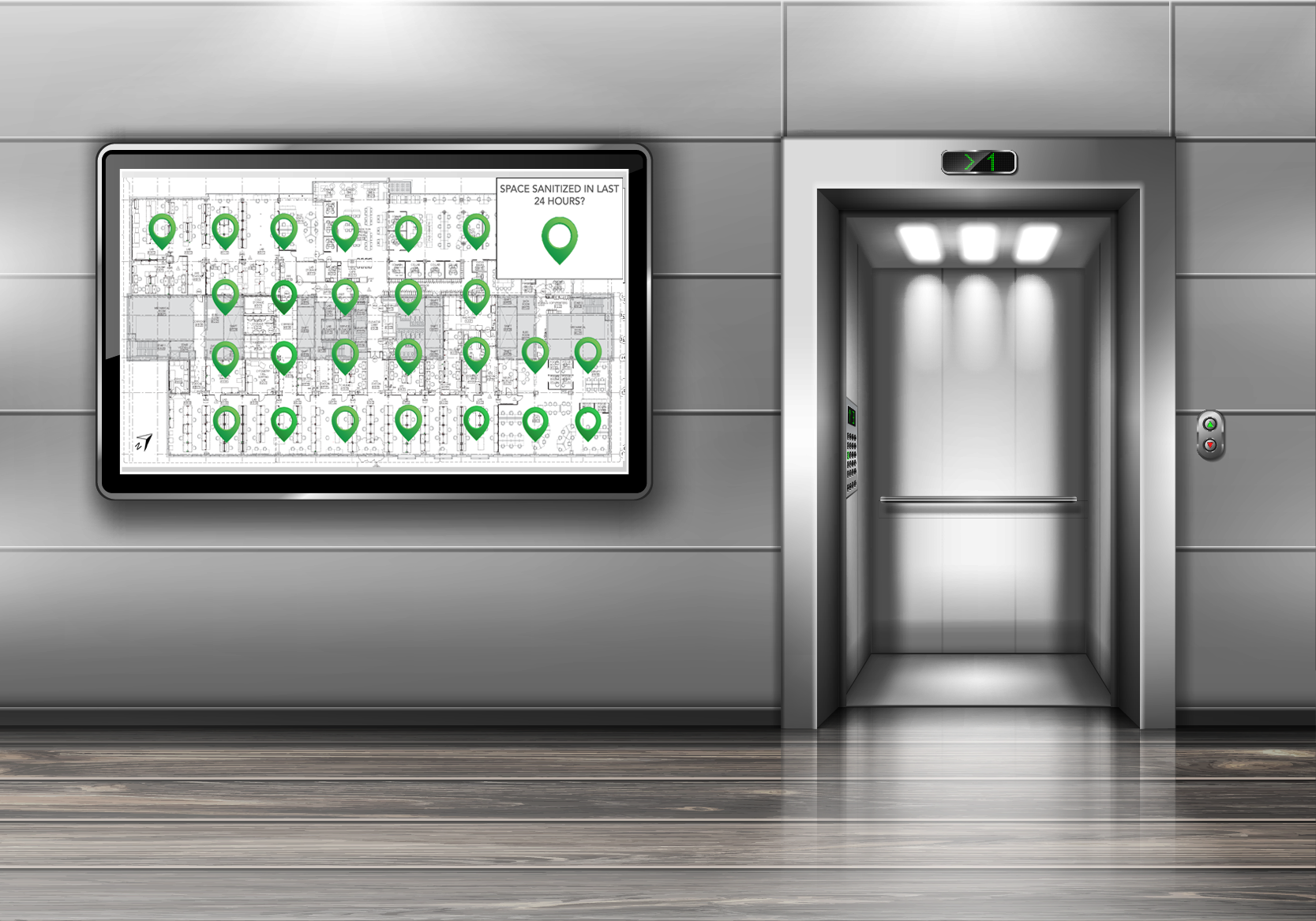 The Product
CrowdComfort COVID-19 Cleaning Maps show a livestream data visualization of what's been cleaned and what hasn't – it's really that simple. Cleaning visualizations can be used internally to manage staff or presented on digital signage around the building. Key product takeaways include
No hardware, integration, or existing data source required
Enables employees to easily see what spaces have been cleaned
Demonstrates that safety and cleanliness are top priority for management
Unlocks better management of cleaning crews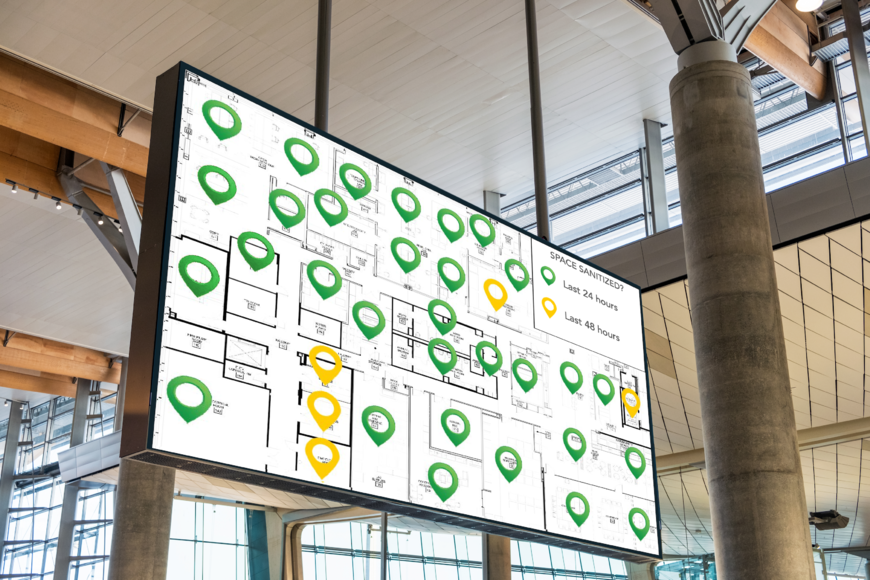 The Backstory
In early March impact of the pandemic began to sink in as conferences were canceled, restaurants were closed, and many businesses told their employees to stay home. These first few weeks were filled with chaos and uncertainty as everyone was trying to figure out where this was all going. Towards the end of March we reached out to our customers, partners, and community members to ask two simple questions: how are you and how can we be helpful?
These conversations painted an inspiring picture of adaptability, resilience, and fortitude. For the most part people at these companies boldly managed through the peak of uncertainty, communicated honestly to employees, facilitated a seamless transition to remote work, and were already in re-entry planning mode before the end of April. 
The top priority for all stakeholders we spoke to is ensuring that employees return to a safe, clean, and productive work environment. Specific areas of focus are on an enhanced cleaning/sanitization plan, social distancing, and low-touch/no-touch surfaces. During these conversations, we realized that we're uniquely positioned to assist with enhanced cleaning strategies. We already capture real-time geo-located reports in the workplace. And we already map that into data visualizations about workplace trends. The one piece we were missing is the live feed from the input (reporting) to the output (visualizations). A few internal conversations and scoping meetings later COVID-19 Cleaning Maps were born.  
How It Works
Three simple steps
1. We digitize floor plans and work with clients to identify cleaning locations (zones, rooms, desks) that are tied to virtual pin drops on floor plan and tied to GPS coordinates and stored in cloud
2. Cleaning crews use CrowdComfort app to confirm their work at each zone with location, text, and a picture
3. CrowdComfort feeds reporting data to a live map clearly presenting the real time status of workplace cleanliness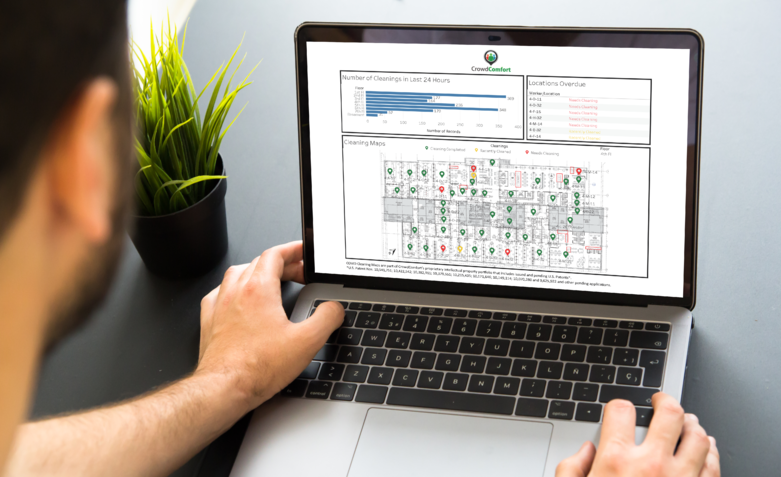 We hope this can be a helpful solution for you and your team. To learn more, visit our website or schedule a demo today.
Best,
Kevin