The idea below is one of the 20+ ideas from our 2022 Workplace Experience Ideabook (which you can download here). Today's idea comes from CrowdComfort's Eric Graham, who discusses how having access to real-time data and analytics surrounding occupancy based cleaning and employee surveys is the key to the future of real estate.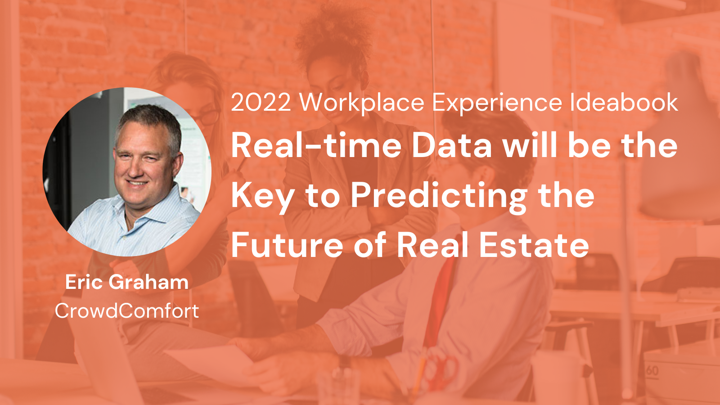 As Covid emerged we were all grappling trying to understand what this would mean for all of us. Would we be able to keep our friends, family and ourselves safe? Would our job or our business succumb? We were craving accurate data that could help us understand not only what was happening but what would happen.
As we continued to view daily case counts, we found better ways to predict COVID spread and exposure. My favorite, biobot data, looks at waste water to predict COVID outbreaks and trends. So where am I going with this?
In corporate real estate, we are seeing the similar need for predictive data. One of the biggest differences I've seen between successful and less successful company reactions to the pandemic was real-time data. Companies that knew occupancy, understood cleaning & facilities management trends and quickly polled employee sentiment were able to act quickly to serve employees and make critical real estate decisions. The ones that didn't struggled mightily.
As we move forward, we need better predictive data and analytics to answer the questions that will ensure the office yields a positive ROI. Are we cleaning efficiently and how can we control costs? How can we do more with less for facilities management? And most importantly, how does all this hard work impact overall employee experience and productivity?
To read more ideas from the 2022 Workplace Experience Ideabook, go to our download page.